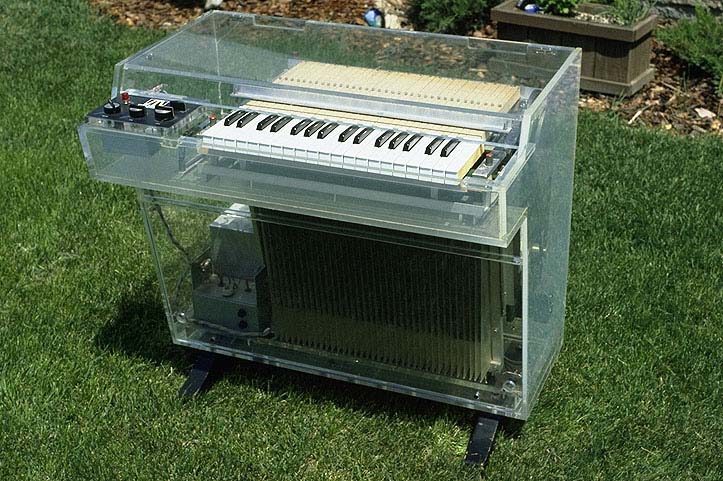 Mellotron M400. Internal parts manufactured by Streetly Electronics in 1972, the clear Perspex case was manufactured by
Mellotronics in London that same year for the '72 London Music Expo. When Mellotronics was sold to Dallas Music in '78,
this Mellotron and the Rosewood finished one went with the 1" tape master to Mellotron U.S.A. This clear machine was
stolen from Mellotron Digital in 1986 while on display in New York, it then surfaced in 1990 in Dallas Texas in a studio called
"Dr. Funkensteins Music Lab". A Fort Worth radio D.J. named Brian Wilson (no, not that Brian Wilson) found it and called me in May a 1991 offering to sell it. It did not take much of a sales job.