Mellotron CD rom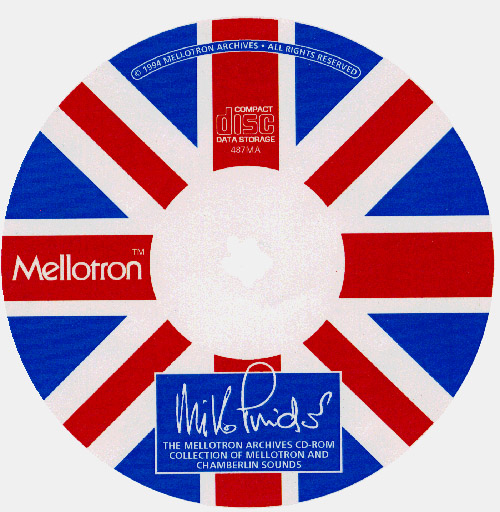 Mellotron CD-ROM - $199.00

5.00 S&H in the Canada., 10.00 for the U.S., Australia, Europe and the U.K, 16.00 for Japan and Asia. Airmail is a 10 business day delivery to most locations outside of Canada. FedEx is 40.00 US in N. America 70.00 for the Eu/Japan, 60.00 to Australia and NZ and delivers within 2 days..Make all payments out to DAVID T. KEAN. And YES this disk is still in constant production. And YES, we are the exclusive dealers for this disk. Click on the header link above for more info. (ALL prices are in U.S. Dollars and payable with: U.S. postal or Bank money orders, bank checks, personal check [held for 10 days], PayPal [to: keand@pathcom.ca], Thomas Cook, Western Union and direct deposit) Email inquiries to: mellosales@netwood.net
UPDATE 11-11-2008, ALL EU, Asian and UK shipment via standard air post can take up to 6 weeks for delivery. If you need it sooner, use FED EX.
Mellotron
#27 Horseshoe Bend
Calgary AB, T3R 1C8
Canada
phone: 403-208-5009
email: mellosales@netwood.net
Banking details available on request. Sorry, we do not accept credit cards at this time.
---
Copyright © 1997-2008 David Kean, Mellotron. All rights reserved.
Information in this document is subject to change without notice.
Other products and companies referred to herein are trademarks or registered trademarks of their respective companies or mark holders.